When coming to fish with us you have the option of booking your stay with a number of quality accommodation providers. Your choice ranges from full service hotels through quaint B and B's to R.V. camp grounds.
Below you will find a list of establishments in the Cranbrook area for use when fishing the St.Mary, Elk, Bull, Skookumchuck and Kootenay rivers.
When fishing the upper Columbia River we have listed a couple of venues located in Rossland, B.C. for your reference.
If you decide to stay at the St. Eugene Mission Resort or the Prestige Rocky Mountain Resort Cranbrook contact us before you book. We have been able to arrange corporate rates offered exclusively to our clients at these facilities, but we need to make the booking on your behalf.
With respect to the other accommodations listed below, please contact them directly to book your stay.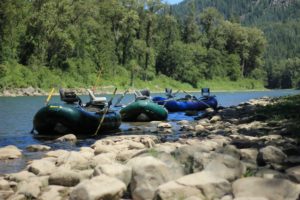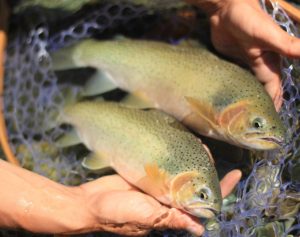 Accommodations in the Cranbrook Area when fishing the Elk, St.Mary and other rivers of the East Kootenays.
Prestige Rocky Mountain Resort Cranbrook
Situated in Cranbrook B.C., the Prestige Cranbrook is located close to downtown and adjacent to the Canadian Museum of Rail Travel. The Prestige Cranbrook is a full service hotel with well appointed rooms and suites, a spa and exercise room. You will also have the use of Rics Lounge and Grill, a premium restaurant and lounge venue. You will enjoy complimentary High Speed Internet during your stay. At this location you will be about a mile from our fly shop.
The St. Eugene Mission Resort hotel features 125 guest rooms in a historic mission building and lodge. The hotel also has health club facilities; whirlpool, sauna and exercise room. Also featured on-site is the hotel's 18-hole championship golf course. The hotel has a fine dining restaurant, lounge and clubhouse.
The Sandman Inn is conveniently located in Cranbrook B.C. The hotel is close to local amenities including the History Centre, the Golf and Country Club and the Casino of the Rockies. The 72 rooms are air-conditioned, featuring flat-screen televisions to go along with a fitness centre and restaurant. You will enjoy free complimentary wifi to keep you connected.
When you stay at Days Inn & Conference Centre Cranbrook, you'll be near the airport and convenient to Tamarack Centre and the History Centre. This eco-friendly hotel is within close proximity of Copper Point Golf Club and Cranbrook Golf and Country Club. Make yourself at home in one of the 89 air-conditioned rooms featuring microwaves, complimentary wireless, etc.
The spacious cabins emphasize comfort and relaxation. They include amenities like hand built log furniture, cozy quilts, full baths, a seating area and of course, a front porch.  Your have your choice of one, two or three bedroom log cabins.
Fisher Peak RV Rentals specializes in renting, delivering and setting up RV trailers in campgrounds in the East Kootenay region. So if you want the camping experience, but don't want to bring your's along, just talk to them in advance of your trip. All you have to do is arrive, move in, and start camping!
Kimberley Riverside Campground
Kimberley's full service RV resort has 140 spacious private sites, water, power and sewer. There are hot showers, laundry facilities and a convenience store all located with a view of the St.Mary River.
Vacation rentals on Kimberley Alpine Resort. Our inventory is a collection of the best homes which have everything you may need for a family or group vacation.
Fort Steele Resort and RV Park
Open year round and centrally located, there are lots of things to see and do in and around the resort. Fort Steele Heritage Town is directly across the road. Fort Steele Resort is the destination for a family vacation, the long-term guest or the exploring fly fisher.
Accommodations in the Rossland Area when fishing on the Upper Columbia River.
The Prestige Mountain Resort Rossland
The Prestige Rossland is located in the heart of the historic alpine city of Rossland, B.C. The Prestige Rossland is a full service hotel with well appointed rooms and suites, a spa and wellness centre, sauna and hotub, a causal fine dining restaurant and the Redroom Lounge. You will enjoy complimentary High Speed Internet during your stay.